"Against a limelighted wall, a tubular Mariachi Trio formed out of shadows. The ghost choir chanted, riming, square-dance rapping the monster's steps . . ." This dancing monster music video features the mythical Chupacabras dancing to a spooky song!
In October 2009 Rafael began working on his first animated C.G. character, based on a monster from his mother Lori's novel DANCE OF THE CHUPACABRAS. Without any prior experience, Rafael developed then animated a dancing Chupacabras for a Book Trailer. He and his brother Noel and their mother recorded "The Chupacabras Jig" from the pages of the novel to eerie organ music and a spooktacular beat composed by Noel. It would be the first song released by their family band (performing as a ghost choir). In October 2019, for the Tenth Anniversary, the Fairy Fly Entertainment trio worked on a long-awaited updated version of the Music Video with Rafael improving the C.G. modeling, rigging, textures, lighting and animation. The original and updated versions were created in Blender, the new incarnation rendered with Eevee. Noel remastered the music. We hope you enjoy it and perhaps even learn some new moves!
This animated dance video and short film, with an original song performed by The Fairyflies and scary organ music, is a great way to get into the Halloween Season or for any time you want some spooky vibes.
DANCE OF THE CHUPACABRAS is a novel by indie author Lori R. Lopez, available as an E-Book.
Tell Someone (you know who)!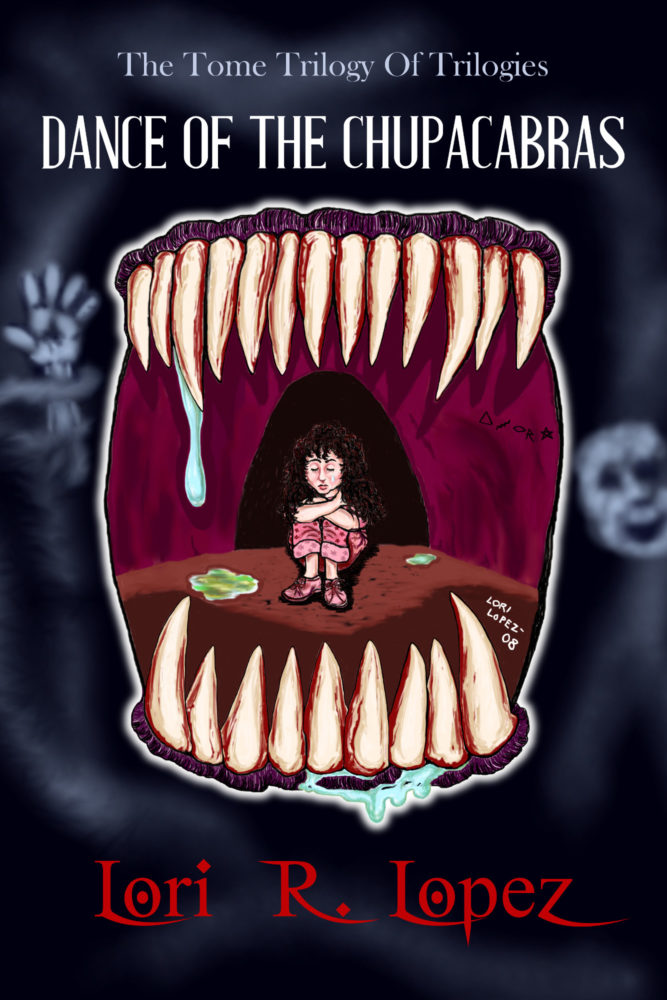 ---
A dark Wonderlandish "oddyssey" that merges and contrasts elements of humor and horror; fantasy, reality, and literary nonsense;
. . .
You might also enjoy . . .