Age Range:  10 and up
Formats:  E-Book, Paperback, Hardcover
Approx. Length:  6,827 Words, 155 Pages
Volume 1 of the Mister Snark series.
Interior: Black & White
Dimensions: 8″ x 10″
Trade Paperback ISBN: 9781644750025
Hardcover Case Laminate ISBN: 9781644750032
There are those individuals we know little about who skulk and creep delightfully across page or screen.  In reality, we are taught to avoid them.  Sometimes, however, they may surprise us.  The Dark Mister Snark is such a figure.  Beware!
"Candidly lurking in the shadiest of places, a fellow whose mask wore the gruesomest faces, the dark Mister Snark might be tiptoeing after — shunning the sun and the mirthfullest laughter, spying and shying from your backward stares, following to catch you in complete unawares!"
Narrated by witty rhymes that spin the tangled threads of solitude and acceptance, this book tells the tale of a mysterious man prone to stalking through shadows.  Is he misunderstood or mad?  A villain or an anti-hero?
His secrets will be revealed in humorous and touching poetic-prose, with Halloween and Edgar Allan Poe among the themes.  You will not look at corn or Crows the same.  And once read, you could find Mister Snark watching you from every dark place!  This illustrated print edition features peculiar artwork by the author, Lori R. Lopez.
The Dark Mister Snark won Second Place for Poetry in the 2016 Purple Dragonfly Book Awards; Honorable Mention for Animals/Pets from Royal Dragonfly Book Awards 2018.
Book One of a whimsical Trilogy!
These arrogant thieves, bellicose and bossy, could clear his cabinets quicker than a winged posse.  No sympathy had they for humans and their stews; grating and obnoxious, fed up with doleful news, they jibed like jackdaws and pecked his dome, reeling and squealing there was nobody home, till the dark Mister Snark requested slightly dour that his guests depart at the stroke of the hour.
~ from The Story/Poem Title (or remove)

"I had no mother, no father.  I was the only child.  An orphan of the Earth, I was raised in the wild.  Not by wolves or apes, by the creatures of the Dark.  They revealed mysteries of life, death, Mister Snark.  He is a paragon of the bullied, the downtrodden, the abused, the flakes, the wire-crossed or prodden.  The nimrods and geeks.  He is king of the freaks!  It's my duty to give his destiny some tweaks — and assure he stays a poor excuse for an example.  His silly names are made up, the first of them Rample.  Mister Snark cannot ever be a normie like you.  He's a ghastly outcast, his presence taboo."
~ from The Dark Mister Snark

Candidly lurking in the shadiest of places, a fellow whose mask wore the gruesomest faces, the dark Mister Snark might be tiptoeing after — shunning the sun and the mirthfullest laughter, spying and shying from your backward stares, following to catch you in complete unawares!
Rather sneaky and peeky, heart murky as coal; less charming than alarming, sinisterly droll . . . one simply never knew where a stalker could be.  Perhaps right behind you in the most shadowy puddles of unlight on a bright sunny foray, yet the dark Mister Snark wasn't always this way.
His beginnings were a mystery, arcane and well kept — left back in the tar from whence he had crept.  Elaborate theories would be fabricated of anemia and ague, for a man understated . . . who roamed after Sundown like a revenant or bogey; according to legend, he was wolfish and roguey.
Mister Snark ruled the dark with a blackguard's ease, the world his circus tent, a carnival of sleaze as covertly he scuttled, denizen of the occult.  Heinous hunch of a man, he would thrive and exult over startling and unhinging the cringing to careen.  The lanes were unsafe at any hour but Thirteen!
(From the Illustrated Print Edition.)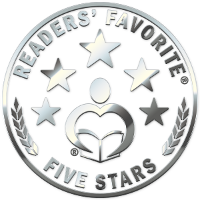 "It is quite possible to read The Dark Mister Snark by Lori R. Lopez in a single sitting.  The book is certainly short enough.  Being told entirely in engaging rhyme, the narrative all but reads itself.  Mister Snark is the town eccentric, a morbidly minded and somewhat despised loner.  When he befriends a rude trio of Corvidae — one raven and two crows, aptly named Poe, Edgar and Allen — his life changes and he finds joy and love in their company, despite their impertinent taunts and insults.  Their sudden disappearance places him at odds with the community and on a path of conflict with the town delinquent, young Neeve, who is every bit as dark as Mister Snark, but not quite as harmless.
If you can imagine the unlikely fusion of Edgar Allen Poe and Dr. Seuss, you will probably have a good idea of what to expect from The Dark Mister Snark by Lori R. Lopez.  As you progress, you may find yourself indulging in an irresistible little game of find the rhyme. I know I did.  The rhyming patterns which vary and take unexpected twists and turns are masterfully executed.  One can almost imagine the impact of a spoken word rendition, with the right narrator and a suitably gloomy soundscape of background music.  The story does not unfold at a terribly rapid pace and Mister Snark does come across as somewhat passive sometimes, but in the end, he comes into his own.  The artwork, which bookends the story, is fun and reminiscent of Lenore, the Cute Dead Girl, another work that draws from the dark wellspring of Poe.  You will probably enjoy this if you are into Gothic fiction or are a particular fan of the spirit of Halloween."
Reviewed by Carine Engelbrecht for Readers' Favorite
"Ms. Lopez gives you that character that creeps down the dark alleys and hides behind the dark crevices, coming out at night to avoid anyone seeing his malformed face. He wears a mask to hide it. He tries to catch you at your least vulnerable state, when you are completely unaware that he is watching and hiding from you. Is there something about this man that no one knows? Is he just an individual who no one has bothered to get to know or is he the real bad, creep that we think he is? When you finish reading this book you will start to be aware of your surroundings. Could Mister Snark be hiding in the bushes as you open your door? Could he be waiting in the back seat of your car? Beware, because Mr. Snark is out there. Ms. Lopez writes with creativity. She takes you out of your space and puts you in Mr. Snark's world. The book is written in a rhyming prose way which you may find different than other books you've read. You may find that corn fields and crows are part of this eerie tale. When done, crows and corn fields may remind you of Mr. Snark. There's a Mr. Snark in every dark alley, dark crevices and places you may not expect. Watch your back, Mr. Snark may be behind you. My only problem is I was disappointed when I turned the last page. I wanted more of Mr. Snark and his evil ways."
Gayle Pace
On Books, Reviews, Etc — Gayle Pace's Blog; Goodreads Review
"Written in verse. Wonderful book"
"This review is from: The Dark Mister Snark (Kindle Edition)
This is an unusual read, and a little out of my usual reading comfort zone, but it's also a lot of fun! It's in the form of rhyming prose, and credit must go to the author for the consistency of the text. It provided a bouncing cadence to the read that ripped through the pages. Only on a few occasions did it falter with forced rhyme, but they were very few.
It also has a nonsensical style, which isn't something I encounter very often, and again top marks to the author for carrying it so successfully. It's a dark tale, but one that is full of life. The crows in particular were a delight.
It's only real downfall is that it's a short read, I would have happily read more about Mister Snark's antics. Highly recommended!"
"Lori Lopez creates a rollicking tale of an endearing villain, a mysterious lurker, Mister Snark, and his corvus friends, Edgar, Allan, and Poe. The red and black cover, complete with Lopez's own illustrations that are continued throughout the volume, is interesting and eye-catching. The back cover mirrors the top-hatted Snark with a photograph of the author dressed in black with a top-hat. I found the art a great deal of fun in enhancing the reading. The story of Snark, who skulks and creeps his way through the volume, has the reader question his role as hero or villain until darker characters present themselves. Lopez tells the story in witty rhymes which she studiously refuses to turn into couplets, but embeds in paragraphs. Much of the cadence is dactylic, a rollicking dancing meter that moves the pace along. . . . Perhaps the snappiest section is the introduction of the crows who ask for corn and are offered soup, but who see a creative spark in Snark, something worthy and fine. Using fun and artistry, Lopez would have us see the humanity in the darkest of characters."
Judge, 24th Annual Writer's Digest Self-Published Book Awards.
"Exciting! Eerie and a pleasing pleasure to read. I found parts so witty that I stopped and read it again. I can feel that Lori Lopez loves her art. A wonderful job well done. Excellent!"
Master Hatton
Amazon Review
"This author rocks!
Intelligent … Creative … As always. Another magnificent tale from the ultra-talented Lori R. Lopez … a true artist! Already a fan, I couldn't wait to dig into this tasty morsel of devilish wordplay from the wordsmith maestro that never lets her readers down. Grab your copy now … You won't be disappointed."
Tamara Fey Turner
Goodreads Review
"I have a low tolerance for poetry, but this is cute, clever, and just a touch creepy."
Robin Edman
Goodreads Review
Purchase / Review / Spread The Word
*Affiliate Link:  Thanks for supporting us!
You might also enjoy . . .