Mister Snark, a Gothic character from the award-winning book THE DARK MISTER SNARK by Author-Illustrator Lori R. Lopez, can be glimpsed lurking high and low! Lurking is one of his favorite things.
This video, presented by Fairy Fly Entertainment, features some of the happy residents of Saving Animals & Healing Hearts Sanctuary! It was also filmed after hours at The Orange County Children's Book Festival and Heritage Park, along with clips from Book Signings at Glendora Barnes & Noble, Book Monster Santa Monica, and San Diego Balboa Park December Nights.  The catchy original score of silent movie style Piano Music was composed by Noel Lopez.
THE DARK MISTER SNARK is an award-winning book with black and white illustrations by indie author & artist Lori R. Lopez, available in Hardcover, Paperback and E-Book. Narrated by witty rhymes that spin the tangled threads of solitude and acceptance, the book tells the tale of a mysterious man prone to stalking through shadows. Is he misunderstood or mad? A villain or an anti-hero? His secrets will be revealed in humorous and touching poetic-prose, with Halloween and Edgar Allan Poe among the themes. You will not look at corn or Crows the same. And once read, you could find Mister Snark watching you from every dark place! The illustrated edition features peculiar Gothic artwork by the author, Lori R. Lopez. It is Book One of a whimsical Trilogy!
Tell Someone (you know who)!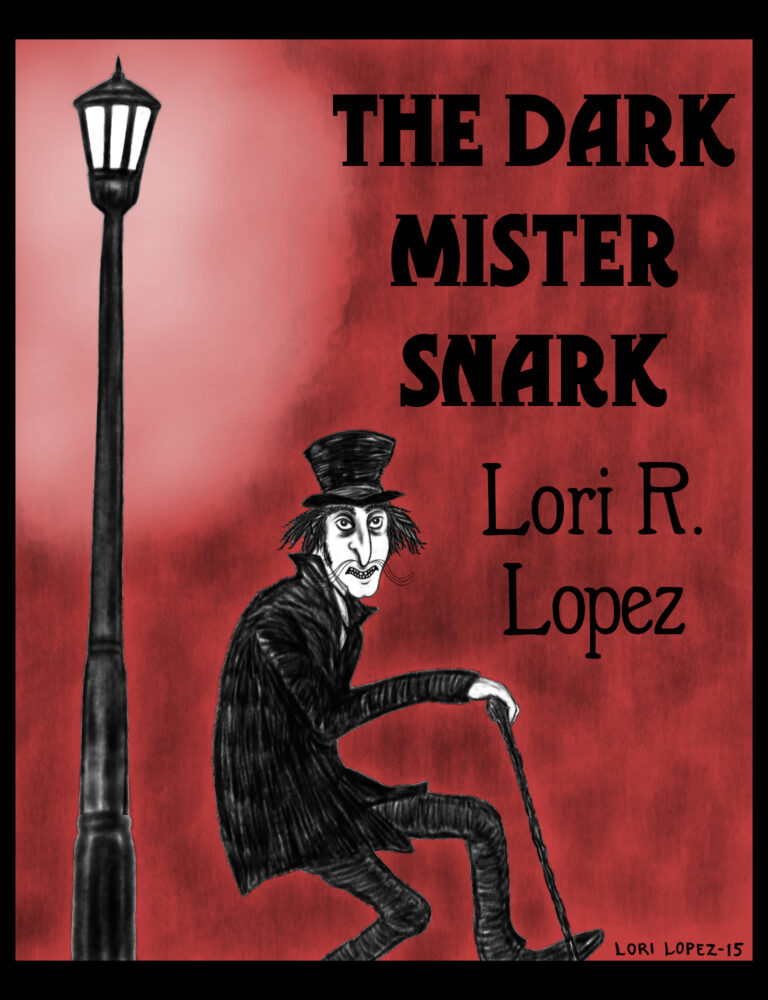 ---
There are those individuals we know little about who skulk and creep delightfully across page or screen. In
. . .
You might also enjoy . . .