"The dark deep woods surround, Yet I have never felt more found." Author-Illustrator Lori R. Lopez reads a set of contrasting poems about the forest from her collection POETIC REFLECTIONS: KEEP THE HEART OF A CHILD. The volume features giddy lingual romps, the words to a variety of Folk-Rock ballads, poems from other book projects, witty mullings, and much more. A serious thread running through the book is the topic of Abuse, which the author addresses directly as well as in verse. The collection is thoughtful, unusual, uplifting, and emotional. It is Lori R. Lopez at her gravest and wryly mischievous best.
In this poetry reading, Lori R. Lopez reads "The Dark Deep Woods" and "The Deep Dark Woods". Both are poems of nature. "The Dark Deep Woods" is a relaxing poem about loving the woods and finding shelter amongst the trees from the crazy world outside. It is accompanied by soothing music. "The Deep Dark Woods" takes on another mood about the forest. It tells of the spooky woods that one dares not venture into and what lurks there.
This nature poetry reading presented by Fairy Fly Entertainment, with two styles of background music composed by Noel Lopez, was filmed at Mount Laguna, California.  The video is a great way to relax and get into the Halloween Season, or for any time you want some spooky vibes.
POETIC REFLECTIONS: KEEP THE HEART OF A CHILD is an illustrated illustrated poetry collection by indie author & poet Lori R. Lopez, available in E-Book. It is Volume One in the POETIC REFLECTIONS Series.
Tell Someone (you know who)!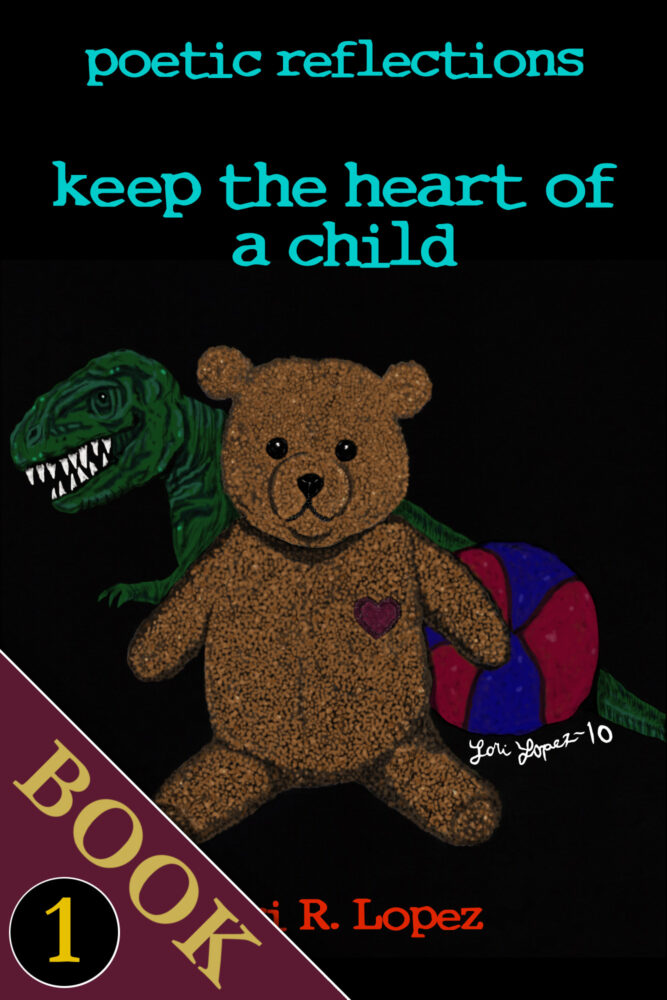 ---
A humorous and serious collection of poems, prose and song lyrics by Lori R. Lopez, author of CHOCOLATE-COVERED
. . .
A part of Poetic Reflections Project by Lori R. Lopez
You might also enjoy . . .