"A person? An animal? A monster?" You never know who you might meet in the forest! Author-Illustrator Lori R. Lopez provides clues in this sample from her horror collection of 14 short stories, THE MACABRE MIND OF LORI R. LOPEZ, with some mysterious guests.
The author reads an excerpt from BLOODPATH, a chilling horror story that begins on a dark wooded lane. After striking something in the road with his truck, a man follows a trail of red drops through the forest to a mysterious settlement. Will he be able to save the young woman held prisoner by a primitive band of creatures with large feet? The answer lies at the end of the "Bloodpath"!
This Author Reading presented by Fairy Fly Entertainment, with background music composed by Noel Lopez, is a great way to get into the Halloween Season or for any time you want some spooky vibes. It was filmed at Mount Laguna, California.
BLOODPATH is a horror short story about Bigfoot by indie author Lori R. Lopez, available in E-Book.
Tell Someone (you know who)!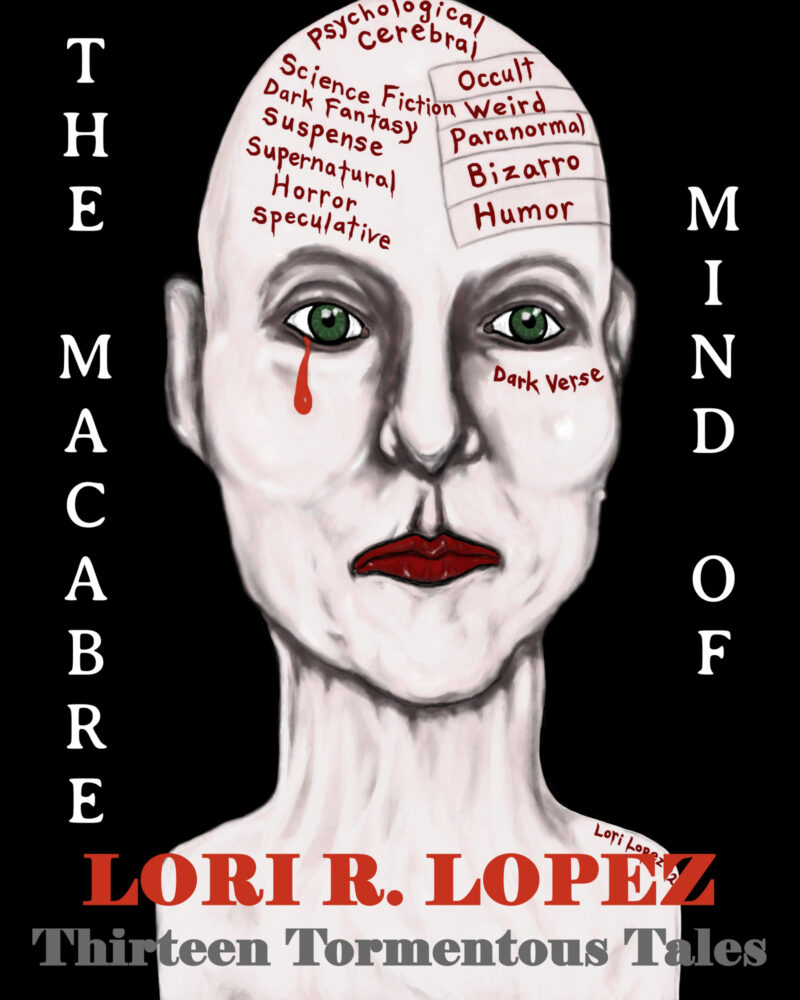 ---
A dark and light collection of horror tales from the morbid murky madness of Lori R. Lopez, along
. . .
You might also enjoy . . .