"Long live the queen!" Author-Illustrator Lori R. Lopez reads an excerpt from her funny dark-fantasy novel THE FAIRY FLY, for ages twelve through adult. The award-winning book describes the evil plot of a Black Widow queen and the journey of a spunky little Jumping Spider who must find his way home through a strange land of giants.
Transported out of his element into a realm of dangers and foes, Spider is aided by the insects and arachnids he befriends, but only he can see the Fairy Fly. Is she real or imagined? The whimsical novel about finding oneself while feeling small in a big world takes a step back and several steps downward to peep at humanity from below. At the same time, the story is an allegory of the human condition: life and death matters, war and peace, our everyday struggles on a tiny scale. Part humorous, part philosophical, at times poetic . . . it celebrates a love for animals, books and words. View the planet from a different angle as you take a spiderwalk through the door to adventure.
The author reads an excerpt from Chapter 14 featuring the villainous character of Queen Mave, an agoraphobic Black Widow with minions of Roaches. The royal arachnid reflects in her dark castle lair and questions one of her insect henchmen.
This Author Reading presented by Fairy Fly Entertainment, with background music composed by Noel Lopez, is a great way to get into the Halloween Season or for any time you want some spooky vibes.
THE FAIRY FLY is an illustrated novel by indie author Lori R. Lopez, available in Hardcover, Paperback and E-Book.
Tell Someone (you know who)!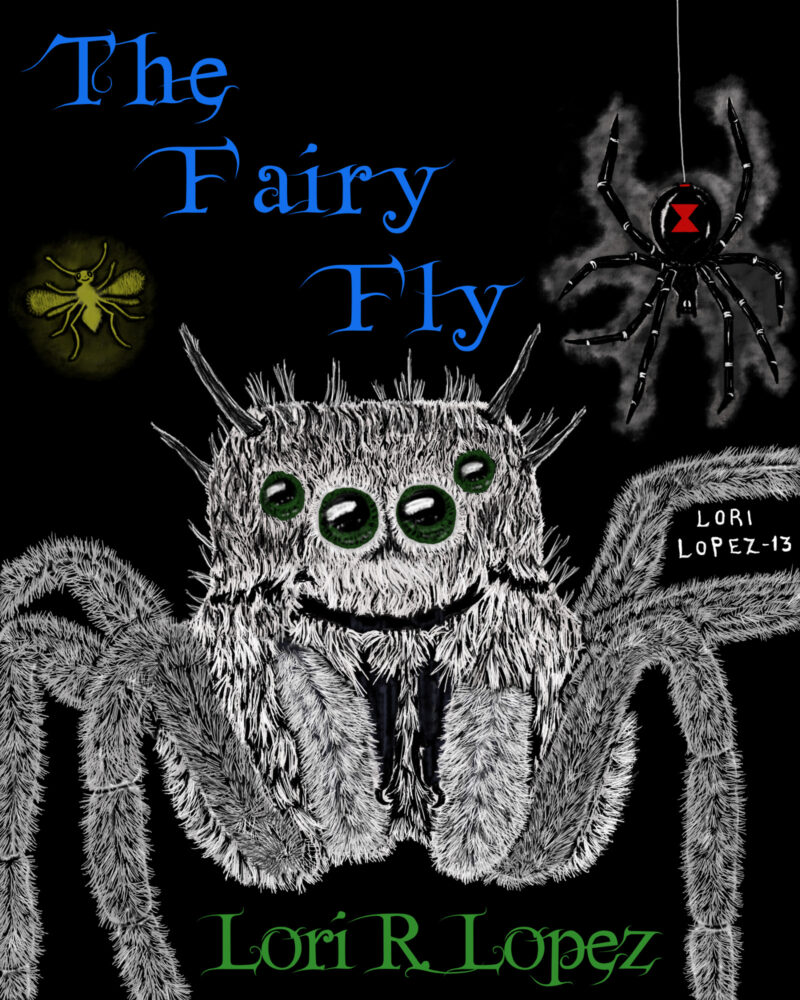 ---
A Black Widow queen, a big bad Wolf Spider, and a Hit-Mantis are but a few of the
. . .
You might also enjoy . . .